How to Get More Re-tweets?
|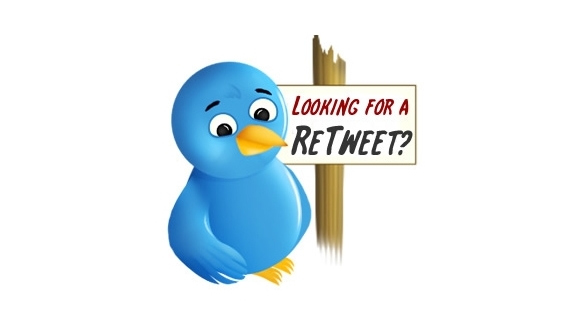 How to get readers to re-tweet your messages? – An interesting question that I want to discuss with you today. What's the catch re-tweets? If you have a lot of followers and you are happy, it is worth to you to puzzle over the question – "How to get readers to re-tweet your tweets? Let's go!
If you are using Twitter for business or for promote your blog, it's worth. Here's why:
1. The level of interest
Number of re-tweets are a good indicator that tells you how your readers are interested in your tweet. If they do not re-tweet any of your tweets, then there is a strong possibility that they weren't interested in following you or reading your tweets.
2. Never Expect

Some of the followers, who read your tweets and re-tweets will disappear after a few months. This is because you can not expect "all" for all people and all the time (do not even try). Time passes, people grow and change, and they get new interests and new needs. New people, who will get to you by following you from your re-tweets, will take the place of old ones. Nothing personal, it's just business.
3. Quality of content
You may write number of articles but always choose only few to tweet and when you tweet try to be creative. People always like new ideas so always keep update with trends.
How to get a re-tweet

1. Be relevant
People share content, because they think it will be interesting to those whom they know. Try to write what people want to hear from you.
2. Write informative titles
In Twitter, we have only 140 characters. As I said earlier be creative and use them wisely and to the greatest.
3. Add links
You have noticed that if the message has a link, it will get more re-tweets? 56.69% re-tweets contain a link, and only 18.96% normal tweets (not re-tweets) contain references.
4. Add your opinion
There is one limitation to Twitter re-tweets – you can not edit the message before the re-tweets. Tools such as Seesmic and Tweetie can "quote" tweet, where you can edit it as you like.
5. Hot news
Latest news first happened on a particular topic. You need to know in advance what may become a "hot-news", this will help you to place your content in Google Alert or Tweetbeep .
6. Create a community
Many people who follow other based on the topic you cover. So that be stick with one or two specific topics. For example, design, logo, social media, etc. This will help you to get more followers with same interest and will increase more chance to re-tweet.
7. Message and Ask to re-tweet
You can send private messages asking for re-tweet. Sometimes it works and sometimes it will make negative impact too.
8. Re-tweet someone else's message
Do not be selfish, re-tweet interesting posts and the posts of others. This will lead to an increase in the number of followers. More QUALITY tweets you share more followers you will get. So if you find anything interesting share it!
9. Re-tweets button
Use re-tweet button under your posts. It will encourage readers to re-tweet your article.
10. Time
Check the trend of your tweets in your region. Sometimes you will get more re-tweet in evening sometimes in nights. So track back your tweets!
11. Ask to re-tweet
I noticed that if you tweet, at the beginning or end of the message, write "plz re-tweet / RT plz / re-tweet please" – it will increase the chances of re-tweets.
12. Say thank you
People like to be grateful and it will make them happy. Also it would be polite for you.
Follow Us >> Follow @ddesignerr5