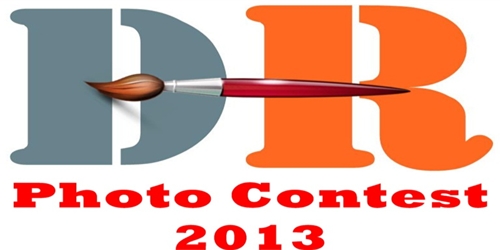 DdesignerR invites photographers to enter its 2013 Digital Photo Contest. You must read the rules, terms and legal conditions before submitting any photos!
DdesignerR Photo Contest 2013 (the "Contest") is open to ALL photographers at least 18 years of age. The contest is open to all participants regardless of residence or citizenship, so long as the laws of their jurisdiction allow participation.
Grand Prizes ($50 in Prizes)
1st Prize – $25 Cash oR Gift Card
2nd Prize – $15 Cash OR Gift Card
3rd Prizes- $5 Cash OR Gift Card
One randomly selected Voter will receive $5 Cash OR Gift Card. This will be awarded to ONE OF OUR FAN! Yes!! We Love our Fans ♥♥♥♥♥
What to Enter
We are especially interested in images that showcase the wide range of nature and some sample categories are
Portraits
Animals
Nature
Still Life
Fine Arts
Black and White
Sports
Travel
HDR Photography
Colors
Creative Use of Things
However, the above list is just an example, so feel free to submit your own category.
Entrants must not submit images that involve human nudity, the willful harassment of wildlife, damage to the environment by the photographer, put any individual or animal in danger, or infringe on the rights of any other photographer or person.
All photographs should accurately reflect the subject matter and the scene as it appeared. Photos that have been digitally altered beyond standard optimization (removal of dust, cropping, reasonable adjustments to exposure, color and contrast, etc.) will be disqualified. Multiple exposures that have been combined to produce a single "High Dynamic Range" image are acceptable. Images that do not meet these requirements may or may not be judged at the judging panel's sole discretion.
How to Enter
First, you must like our page. Then submit your photos though "Photo Contest 2013" tab in our Facebook fan page (https://www.facebook.com/DdesignerR5). Complete all required fields, including name, email and other information about your photo submission.
Digital images that are sent via mail or email will not be accepted.
Eligibility
Entries may originate in any format — including, but not limited to digital files, digital prints, color transparencies, color prints, or black and white prints — so long as they are submitted electronically. Previously published material for which non-exclusive rights were granted may be entered as long as you still maintain the right to grant us a license (see "Your Rights" below).
Submissions may be watermarked if desired, but the watermark should be inconspicuous enough to not interfere with the judging of the photo.
Judging
Every 10 votes will give you 1 points. Also, every 100 votes will give you additional 10 points. For example, if you received 270 votes you will receive 27+ 20 (for 200 votes) = 47 points. Top 25 photos with highest points will be judged by our panel and will receive up to 25 points. The judges are a panel of individuals, industrialists and professionals who are highly familiar with photography.
Deadlines
Online entries can be uploaded starting 12:01 pm Eastern Standard Time on June 27, 2013. Deadline for submitting entries is 11:59 pm Eastern Standard Time on September 30, 2013.
Entrants may be asked to supplement their submission (such as a paragraph about their photo, the highest resolution version of their photo, or a watermark-free version of their photo) anytime on or after October 10, 2013.
Grand Prize Winner and Runners Up will be announced in early November 2013.
DdesignerR deserves the right to adjust any deadline(s) as the result of causes beyond its immediate control.
Winning Photos
As we mentioned earlier, the judging panel will select approximately 25 photos to be the contest's Finalists and those will be published on DdesignerR.com.
Your Rights
Your photographs help us to promote our web page and fan page. Thank you for helping to further our mission through your photography.
You will retain all rights to any photograph you submit including ownership if applicable.
Questions and Comments

Questions and inquiries about contest rules can be emailed to ddesignerr5@gmail.com.